Renting a fog machine can add a special touch to any event, whether it's a Halloween party, a concert, or a wedding. In this article, we'll cover everything you need to know about renting a fog machine, including where to find one, how to use it safely, and what to consider before choosing a machine. If you're planning an event and want to create a memorable atmosphere, read on to learn more.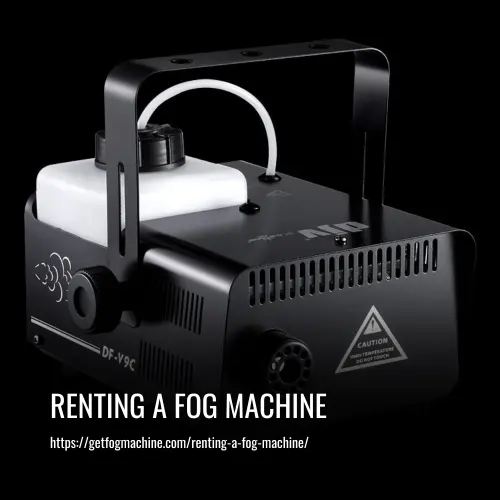 Why Rent a Fog Machine
If you're looking to add some special effects to an event, smoke machines are an expensive investment. Depending on the size of the space where you want to create a lot of fog, you may need multiple and larger fog machines. In such cases where you only need the fog machine for one night rental services can be perfect for your venue.
You can choose from the many foggers available in the market for your needs. However, if you plan to use the fogger multiple times and you have a smaller space, purchasing the smoke machine would be a more optimal decision. Renting allows you to get high-end fog machines for a much more affordable price. Just make sure you rent from a reputable company to ensure the condition of the machine.
Where To Rent A Fog Machine
Are you planning to host a special event and want to add a touch of enchantment to it? Renting a fog machine might just be the perfect solution for you. A fog machine can create a magical effect that will be perfect for Halloween parties, theater productions, dance parties, and many other events.
Buying your own fog machine can be expensive, but luckily, there are numerous places where you can rent one instead. In this article, we will guide you on where to rent a fog machine. Here are the top five places to consider:
1. Party Rental Stores
Party rental stores are a great place to find a fog machine for your event. These stores offer a wide variety of party equipment, including party lights, speakers, and fog machines. The prices for renting a fog machine vary, but they're typically quite affordable.
2. Audiovisual Rental Companies
Audiovisual rental companies are also a great source for renting fog machines. These companies specialize in providing high-quality audio and visual equipment for events. They often have a more extensive selection of fog machines and can provide technical support to ensure everything runs smoothly.
3. DJ Equipment Rental Companies
As their name suggests, DJ equipment rental companies offer rental services for DJ equipment, including fog machines. They often provide personalized service and can help you choose the best fog machine for your event's requirements. Additionally, they can provide other audio equipment, such as speakers and microphones.
4. Online Rental Marketplaces
Online rental marketplaces, such as Rent-A-Center and RentQuest, connect renters with rental companies and individuals offering fog machines for rent. These platforms offer a broad selection of options and competitive prices. However, it's crucial to read the rental agreement carefully and research the providers to ensure their legitimacy.
5. Production Rental Companies
Production rental companies specialize in providing industrial-grade equipment commonly used in theatrical productions, movies, and concerts. These companies offer high-end fog machines that can produce a wide range of effects. While they may have higher rental prices than the other options, the quality of the equipment and expertise they provide is second to none.
By renting a fog machine from one of these places, you can enjoy the desired effect at an affordable price without having to worry about the maintenance and storage of the machine.
Features Considerations When Renting a Fog Machine
A fog machine can be a great addition to any special event, whether it's a concert, dance party, or theatrical performance. If you plan to rent a fog machine for your event, there are a few important features you should consider.
1. Tank Capacity and Output
One of the most important features to look for in a fog machine is its tank capacity. Depending on the size of your event space, you may need a machine with a large tank to keep the fog flowing continuously. Additionally, you should pay attention to the output of the machine, which will determine the amount of fog produced per minute.
2. Speed and Heating Time
Another important consideration is the speed of the machine and its heating time. If you need the fog to start quickly, you'll want a machine with a fast heating time, while slower speeds may be preferable for certain effects.
3. Lights and DMX Control
Some fog machines also come equipped with lights or DMX control, which can be a great way to add an extra layer of excitement to your event.
4. Fog Fluid
When renting a fog machine, keep in mind that you'll also need to order fog fluid. This liquid is what creates the fog and will be poured into the machine's tank. Be sure to order enough fog fluid so that you don't run out in the middle of your event.
5. Adding Eerie and Exciting Effects
Fog machines can help create a spooky atmosphere for Halloween parties, add an ethereal element to theatrical productions, or simply provide an exciting effect for concerts and dance parties. With the right machine and fog fluid, you can take your event to the next level and create an unforgettable experience for your guests.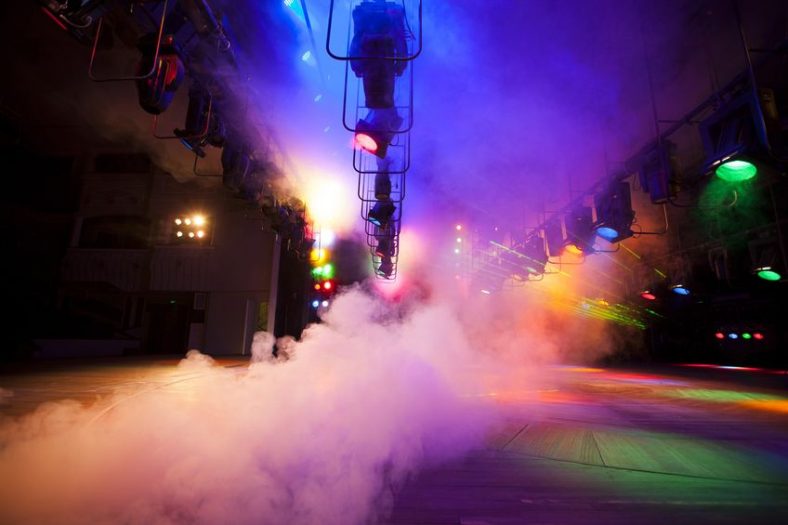 How the Rental Process Works
When renting a fog machine, firstly choose a rental company and pay the daily fee which usually includes the shipping fee. However, read the terms and agreements before going through with the rental. It's essential to purchase fog fluid for the machine to run; the rental company may try to upsell this during checkout.
Before the event, test the machine for at least 20 minutes to know what to expect, using the remote included. After the event, return the machine as soon as possible using the provided return labels and the box you received it in. Don't forget to return the remote to avoid any additional fees.
Benefits of Renting a Fog Machine
Renting a fog machine can add a touch of magic and excitement to any special event or occasion. Whether you are planning a party, a concert, or a theatrical performance, renting a fog machine can take your event to the next level.
1. Save Money
One of the biggest benefits of renting a fog machine is that it allows you to enjoy all the special effects it has to offer without having to buy one. Purchasing a fog machine can be a significant investment, especially if it's a high-quality machine with powerful features. Renting a fog machine can save you a lot of money while still giving you access to a top-notch machine.
2. High-Quality Machines
When renting a fog machine, you can get a high-quality machine with powerful features like the Chauvet. These name-brand machines are often top-of-the-line and can give you the ultimate special effect experience. Some rental companies may also have machines that are specifically designed for certain purposes like skating rinks, concerts, and movie sets.
3. No Maintenance or Repairs
Another benefit of renting a fog machine is that you won't have to worry about any maintenance or repairs. Rental companies take care of all the upkeep so that you can focus on your event. This takes the stress out of the process of owning a fog machine and makes renting a more practical option.
4. No Heat-Up Time
With a rental fog machine, there is no need to worry about heating it up every time you want to use it. With a personal machine, it can take time for the smoke output to reach its full capacity, which can adversely affect the quality of the special effects. When you rent a fog machine, you only need to turn it on to enjoy the special effects as long as you need them.
5. Affordable Prices
Fog machine rental companies offer affordable prices, making it a cost-effective choice for anyone planning an event. Additionally, rental companies can provide fog fluid, which can be an added expense when owning a personal machine.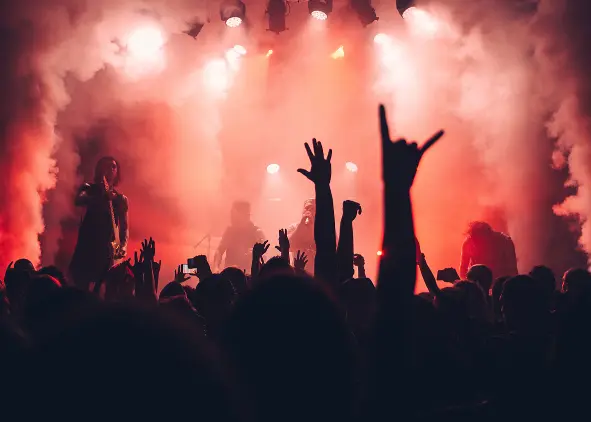 Guide to Renting a Fog Machine
If you're hosting a special event and want to add a spooky or dramatic effect, renting a fog machine can be a great option. However, there are certain things to consider before choosing a rental company and model of the machine. In this guide, we'll provide all the necessary information you need for renting a fog machine.
1. Consider the Venue Size and Fog Output
Before selecting a fog machine, it's important to take into account the size of the venue and the amount of fog the machine can produce. For smaller spaces, a small fog machine should suffice, while larger spaces necessitate a more powerful machine. Moreover, it's crucial to verify that the fog machine has a timer or remote control to adjust the quantity of fog produced.
2. Read Reviews of Rental Companies
It's always a good idea to read reviews of rental companies before settling on one to ensure the reliability and professionalism of their services. Look for feedback from event planners or individuals who have rented a fog machine previously to see if the rental company met their expectations.
3. Consider Rental Fees and Duration
Once you have settled on a rental company and fog machine, it's important to review the rental fees and duration of the rental period. Be sure to ask about any additional charges or fees that may not be evident upfront. Additionally, inquire about the duration of the rental period and whether any discounts apply for extended rentals.
Conclusion
In conclusion, renting a fog machine can add a unique and dramatic effect to any event. By choosing the right type of fog machine, customizing the density of the fog, incorporating it into your show, and finding a good rental company, you can create a memorable event that will leave a lasting impression on your guests.
Whether you're planning a Halloween party, a theatrical performance, a concert, or a wedding, renting a fog machine is an affordable and effective way to add atmosphere and excitement. So, if you're looking to take your event to the next level, consider renting a fog machine and let the magic begin!