Karaoke has become the favorite pastime for people of all ages and talent levels. You do not have to be a professional singer or even any good at singing to have tons of fun with karaoke.  A quality karaoke machine or wireless karaoke microphone allows users to cut the cord and move around adding showmanship and flexibility to your entertainment.
In this review, we decide to give you a double dose of important information by providing you with in-depth reviews on two amazing products.
First, we will provide a complete review of the ATOPDREAM TOPTOY Wireless Bluetooth Karaoke Microphone, including all of the amazing features, pros, cons, and a summary of the most important customer reviews.
Next, we will review the SingMasters Magic Sing Indian Karaoke Machine. We will include all a review of all of the included equipment, most popular features, pros, cons, and share with you a brief summary of what customers are saying.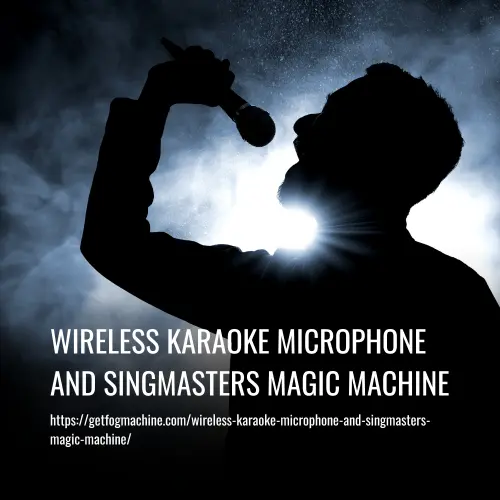 Common Features in Karaoke Machines, and Wireless Karaoke Microphones
Bluetooth Connectivity
When it comes to having fun with a wireless karaoke microphone and karaoke system, Bluetooth is a must for a reliable and seamless signal from your device or karaoke machine to your wireless microphone. While other wireless connections are available, such as 2.4GHz Wi-Fi, Bluetooth connectivity offers a more dependable signal over time.
USB Connectivity
Being able to use a wireless microphone is great most of the time, but in some cases, you need to be able to connect to a device that is not Bluetooth enabled. That is when USB comes in very handy. Both products in this review offer USB connectivity as a way to connect the microphone or karaoke system to a device, for playing audio, video or both. USB is a great way to connect your wireless karaoke microphone to a more powerful speaker as well. 
Rechargeable Batteries
It is not fun to have a wireless karaoke microphone if you have to constantly change out the batteries. Using a wireless microphone with built-in rechargeable batteries that can be conveniently charged via a common USB cable is great to make sure your microphone is always ready to shine whenever you are.
Compatibility
Our lives are run by our smart devices, so our entertainment should definitely work seamlessly with our smartphones, tablets, and other devices. The most common operating systems for the smart device are iOS (Apple) and Android. These products are compatible with most of the smart device.
Recordability
One of the best features that both of the products in the review offer is the ability to record your own performance. With voice effects and audio adjustments you can even record high-quality sound for a demo CD, or maybe even make your very own music video. The option is almost limitless.
Access to Digital Audio And Video Files
The final feature is a pretty big one. Karaoke is only as much fun as the songs you can sing. The wireless karaoke microphone works with most common music and video streaming apps, and the karaoke machine not only includes thousands of Indian songs, but you can also use the machine with just about any type of digital audio or video file, up to 64GB.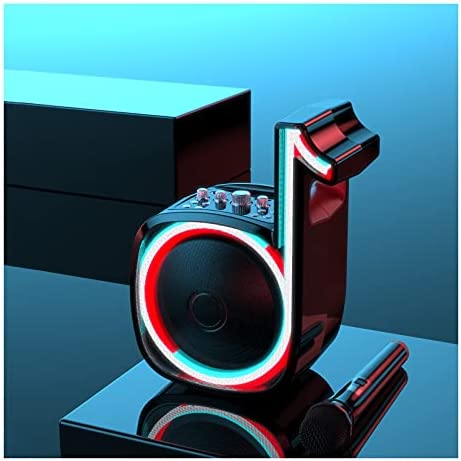 Our Rating
This wireless microphone from ATOPDREAM is not just a wireless microphone. This microphone is a fully functioning karaoke mini machine. Compatible with most Bluetooth enabled devices, you can connect the microphone using either the included USB cable or wireless with Bluetooth. 
The simple to use system turns your smartphone into a karaoke connection. The microphone features great sound quality and options to customize your karaoke experiences, such as integrated sound control, scan and remix options, and even a headphone port built right into the microphone.
You can express your personal style by selecting one of 5 colors; black, blue, champagne, gold or purple. Pick up more than one and have a real karaoke party. This microphone is easy enough to use, it is suggested for ages as young as 4 years old.
As an added bonus, this microphone works with the most popular music streaming apps, including Spotify, Pandora, and even YouTube.
Based on real customer reviews
This microphone makes a great gift
Can be used with any smart device
Is easy enough for both toddlers and "old fogies" to use!
Pros
Bluetooth wireless microphone with full audio karaoke capabilities
The USB connection for audio or charging
Noise canceling technology
Easy to use integrated adjustments for volume, echo, and changing songs.
Cons
Frequency interference if using with other wireless audio devices
The built-in speaker is not very loud 
Specs
Our Rating
This karaoke machine from SingMasters is a complete karaoke system. The system includes the largest selection of 5500 + Indian songs, including over 4000 Hindi, and over 500 Malayalam songs, plus several others. Included with the machine is 2 wireless karaoke microphones, each equipped with the capability to play most types of audio and video files, including AVI directly from an SD card (up to 64GB).
This karaoke system features plug and plays technology, so you never have to worry about a complicated setup. With the included HDMI cable, you can connect the karaoke machine to any smart TV, laptop, or PC with HDMI access to display digital picture, including some of the highest quality video and lyric files.
Record your very own soundtrack and save it to an SD card with the easy upload and playback options. Or pick for thousands of songs on the SingMasters Mobile Song Book app for iOS and Android.
This machine comes with a US compatible power supply and a 1-year warranty against manufacturer defect.
Based on several positive reviews
The song selection is extensive, and unlimited when you use popular streaming apps
Easy to set up and use
Works perfectly, and is great for traveling
Pros
Complete digital karaoke system
Includes 2 wireless karaoke microphones
List Element
HDMI cable connection, cable included
Access to 5500+ Indian songs
SingMaster Mobile Song Book app (iOS and Android)
Competitive play with iFun
Compatible with most audio and video file types
Full audio control
30-day money back guarantee
1-year warranty
Cons
Does not include any non-Indian songs
Limited SD card size, requires using multiple cards for the most song options (video files are large)
Specs
Conclusion
There are so many options for karaoke lovers to bring that passion into their homes. We've shown you two great products on completely different ends of the price spectrum. However, both products offer their own unique features and qualities that make them the perfect option for some individuals, while others may need something completely different.
One quality that both products have in common is the wireless karaoke microphone that allows you to add some spice to your karaoke performance if you dare. No matter which option you choose you is sure to have hours of fun and entertainment with family and friends singing in your party.